Become a Sponsor
By sponsoring a horse from CTA, you can make a meaningful contribution to both the well-being of these magnificent creatures and our organization. These horses have dedicated their lives to their owners, connections, and fans of the sport of kings, and we believe they deserve to spend their golden years on our farm, basking in the tranquility of their retirement.. Sponsorships fees are 100% tax deductible 🎉
What is included with our Sponsorships:


🐎 Monthly updates on your sponsored horse, including photos and videos.


🐎

We may also tag you in photos and updates we post on our social media channels (with your permission).
🐎

You can visit the farm, groom, feed, hand walk, or just spend time with your sponsored horse ❤️.

Full Sponsorship: $500/mo
Includes feed, board, therapeutic shoeing, and supplements

Partial Sponsorship: $250/mo
Includes 50% of the cost of feed, board, therapeutic shoeing, and supplements

Veterinary Fund: $50/mo
We'll use these funds toward therapeutic shoeing, supplements, veterinary care, or rehabilitation
Don Carlos R.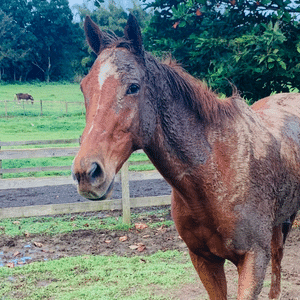 2009 PR Bred with 55 starts and $375,727 in earnings


Meet Don Carlos R, a born and bred Puerto Rico Native who has achieved remarkable feats in his career. With 55 starts under his belt, he has earned a whopping $375,725 and clinched an impressive 25 first-place wins, including 18 grade 1 and 2 stakes races.
Don Carlos R was retired to CTA in March 2020 after an unforgettable racing journey. And despite facing various challenges, including an old left front sesamoid fracture, a right front bowed tendon with suspensory breakdown, and a left hock bone spur, he is a loving and friendly horse, and gets around quite well.
Tito Discount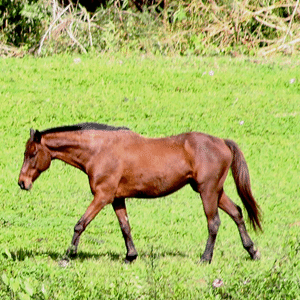 2008 PR Bred with 72 starts and $72,086 in earnings


Meet Tito Discount, a 14-year-old native Puerto Rican bred war horse with an impressive career on the track - 72 starts and $72,086 in earnings. In 2017, Tito came to CTA with a slab fracture on his left front knee and retired to the facility after being adopted.
Unfortunately, when his adopter planned to move to the US in 2018, Tito tested positive for Piroplasmosis and couldn't join her. Heartbroken, she asked if Tito could return to CTA, where she had sponsored his care for the first three years.