Our Impact
Caribbean Thoroughbred Aftercare assumed its predecessor, Save The Horses, in 2016. Since that time, CTA has vastly expanded upon STH's aftercare work in the islands.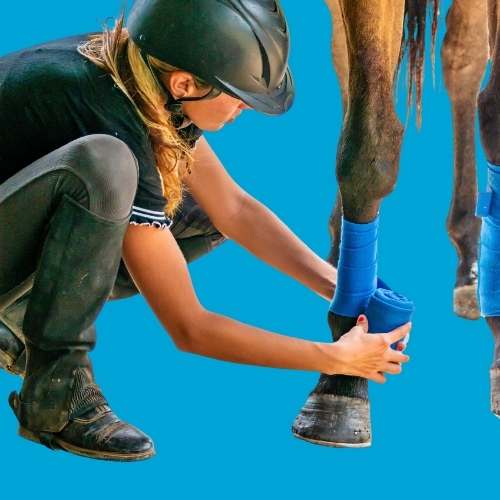 10+ Years of Aftercare Service to Thoroughbreds
Retirement-Rest-Rehabilitation-Retraining-Rehoming (adoption)

Working relationship with racetracks

Evaluation & transition protocols for aftercare

Improving welfare for racing thoroughbreds

New 10 acre farm for turnout & shelter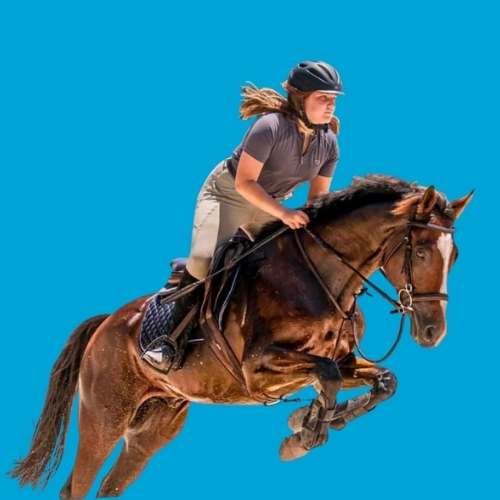 200+ Thoroughbreds Retired from Racing in Puerto Rico and USVI!
As of January 1, 2022, CTA has retired over 200 Thoroughbreds & These off-the-track thoroughbreds (OTTBs).
These new roles include Eventing, Dressage, Hunter-Jumper, Trail & Pleasure Riding, Equine-Assisted Therapy & Sanctuary/Companion animals.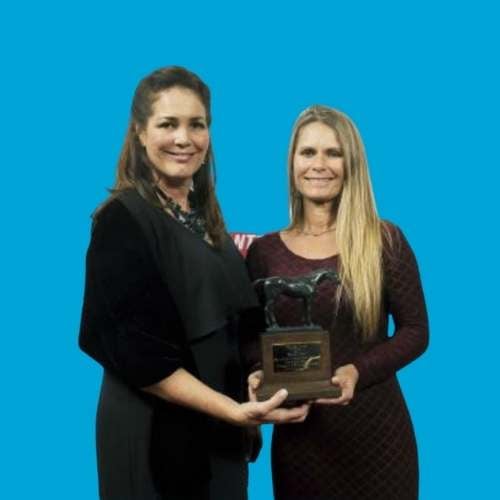 First Responder & Organizer of Hurricane Maria Relief
CTA partnered with countless organizations and individuals in the aftermath of Hurricane Maria. In total, nearly $140,000 was raised in goods & funds to provide the horses of Puerto Rico and other islands with life-saving relief.
CTA distributed 98 tons of alfalfa/timothy; 112 tons of feed; 30 tons of shavings; 28 pallets of medical and equine supplies; 10 pallets of relief supplies; and 56 tarps, and counting.
Shelley Blodgett, and Kelley Stobie accepted a Special Eclipse Award for their rescue efforts at Camarero Racetrack in 2018.
Glorymary Carillo-Diaz
Glory was born in Ponce, PR., and has lived on the East Coast of the Island since. She graduated in 2001 with a Bachelor's degree in Business Administration with a Major in Management from Interamericana University, and currently works as a Federal Employee in a Medical Center as part of the Finance Department Staff.
Glory is a huge animal lover, always demonstrating a deep respect for horses; with the help of her daughter, she started learning more about horses and gaining more confidence while trying to pet them, feed them and groom them. In February 2018 the Caribbean Thoroughbred Aftercare (CTA) adventure began when her daughter Ariana started working as a Volunteer. Ariana's passion and love for the horses inspired Glory to become a volunteer. The family adopted their first Thoroughbred that same year, a mare named By My Side, and then in 2021, we adopted "Primer Portento" the most humble and loving horse I saw.
Every time I visit the farm I enjoy my time helping and always feel grateful that they are giving them another opportunity in life to a well-deserved retirement from the racetrack. It's been hard for us to find funds and support for the facility to maintain operations, treatments, feeds, transport, and find them new homes.
KELLEY STOBIE
Co-Founder/Secretary/Executive Director
Kelley was born into a family with horses in England. By the age of 5, she had won a blue ribbon in a field of 143 at the Royal Windsor Show. The family moved to Canada to operate a polo facility, where Kelley broadened her skills and deepened her love for horses.
She has been in Puerto Rico since 1996, when a lasting love affair with the breed began. Employed by Hacienda Siesta Alegre, she galloped, broke, and cared for the horses being groomed for a racing career on the island. In 2010, alongside Greg and Linda Jackson of HSA, she started the OTTB rehoming program for the PR racetrack, Save The Horses, Inc. This program has since been responsible for placing over 100 Thoroughbreds into new homes in PR and the mainland.
business for equine physical therapy, Equi Blu Therapies, while continuing to help with Thoroughbred adoptions.
Kelley remained active in the competition world, resulting in a 2013/2014 PR NBHA barrel-racing championship win for her own horses, Lotus and Yashira. Kelley is married with two children and lives at the base of the El Yunque Rainforest on their 5-acre farm. In addition to her work with CTA, Kelley has an equine physical therapy business, Equi Blu Therapies helping horses heal and perform at their best.
Dr. Randi Armand, DVM
Bio Coming Soon!
Richard Simmons
Vice President - Bio Coming Soon!
Laura Petrie
Since Laura was four years old, she's had a life with horses; from her first pony to her current herd of 3 1/2. Laura spent her childhood competing in local shows and the largest youth fair in the Midwest. Life eventually took her from Michigan to California, and then to Puerto Rico (where she brought her ❤️ horse Woodstock). After arriving to Puerto Rico, Laura took a special interest in equine nutrition, which turned out to be a passion!
Laura currently owns and operate one of the island's premier equine feed retailers providing high-quality premium feed to horses in Puerto Rico, where option can be limited.
Laura is passionate about horses and helping off-the-track thoroughbreds find loving homes in Puerto Rico through her connections in competitive showjumping in Puerto Rico.