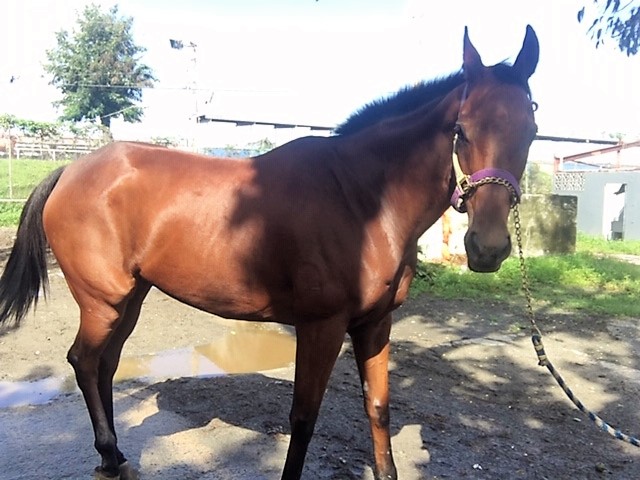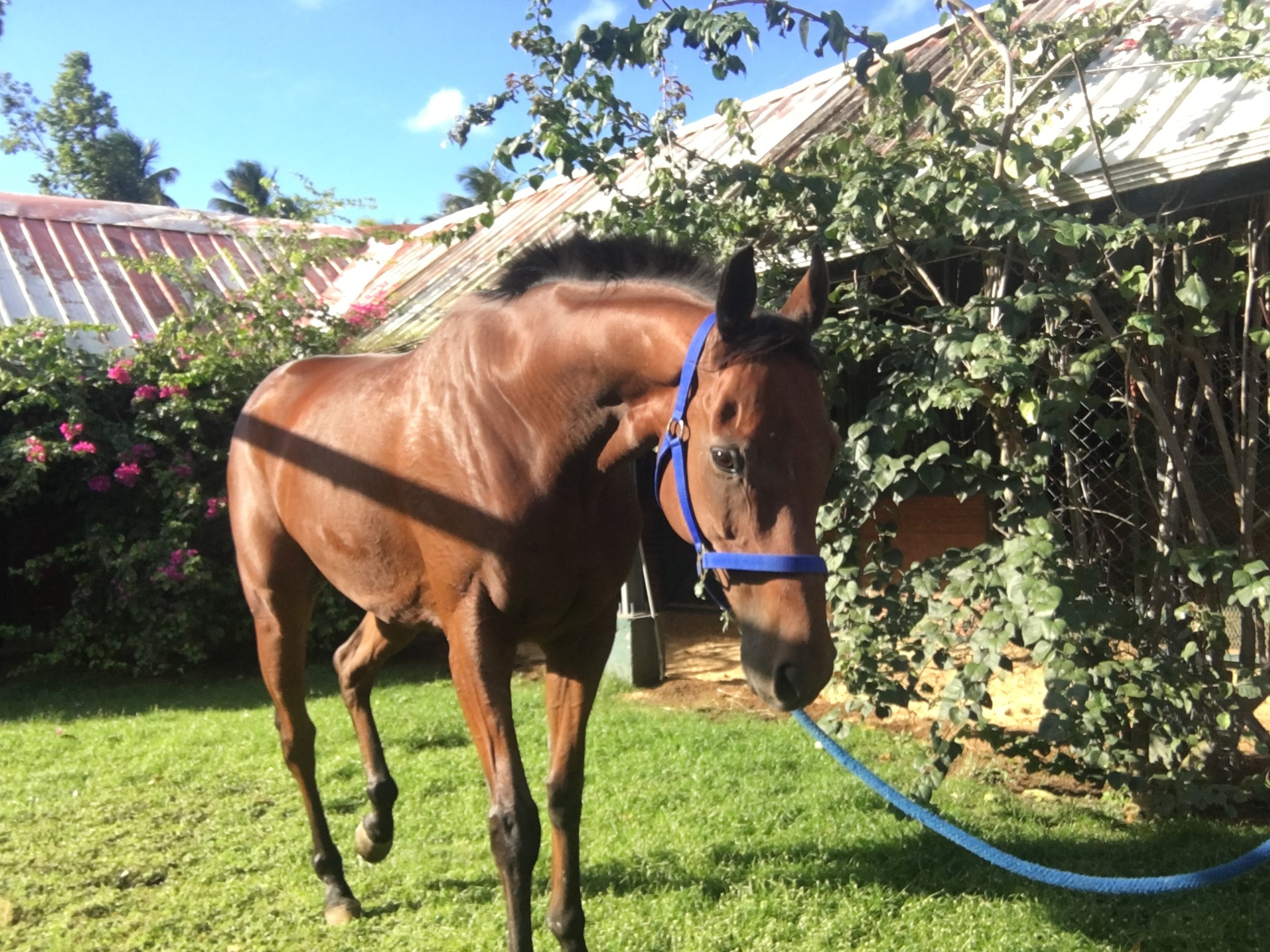 About Magnificent Wreck
Magnificent Wreck is a handsome 2009 Kentucky-bred Gelding by Point Given. He stands about 15.3 with a beautiful head and build. He sustained a simple LF apial, non-displaced, medial sesamoid fracture in early October 2018 (we have X-rays from 10/10/18 we are happy to share with approved potential adopters). The equine vet who examined him after his fracture and during his rehab time with CTA came to agree that he can do an athletic second career and, so far, he is showing that he is capable of this. He has a wonderful temperment and is easy to handle on the ground and in the saddle. He gets along with other horses and behaves like the classy, seasoned work veteran he is!
For rehabilitation, Manificent was placed on stall rest followed by small paddock turnout to help heal his fracture; he handled the confinement really well! He's healed and was flown to South Florida Dec 27, 2018 and has re-started training with a CTA foster in South Florida (who has decades of rehabilitation and re-training work with OTTBs). She has gotten to know him well and describes him as "super-willing" and "easy to get along with", and agrees that he can do an athletic job at a lower level. He has been going over small fences and learning his new job with a great attitude and ability to learn. In fact, his foster has been having her students ride him and he has been compliant, kind, and willing with more intermediate novice riders.
He is available for adoption under CTA and is still located in S Florida. His foster trainer has noted that the riding heat and humidity is getting to him somewhat (he is sweating, but has more difficulty than rest in this regard). Ideally, CTA would like to see him go to a home that has more moderate weather (less persistent heat and humidity).
Please inquire for more information, questions, etc.
Magnificent Wreck
Date of Birth: 2/17/2009
Color: Bay
Gender: Gelding
Height: 15.3 hh
Sire: Point Given
Dam: Queen Kelly
Race Record: 84/15,12,12
Earnings: $120,381
Date of Last Race: 5/27/2018