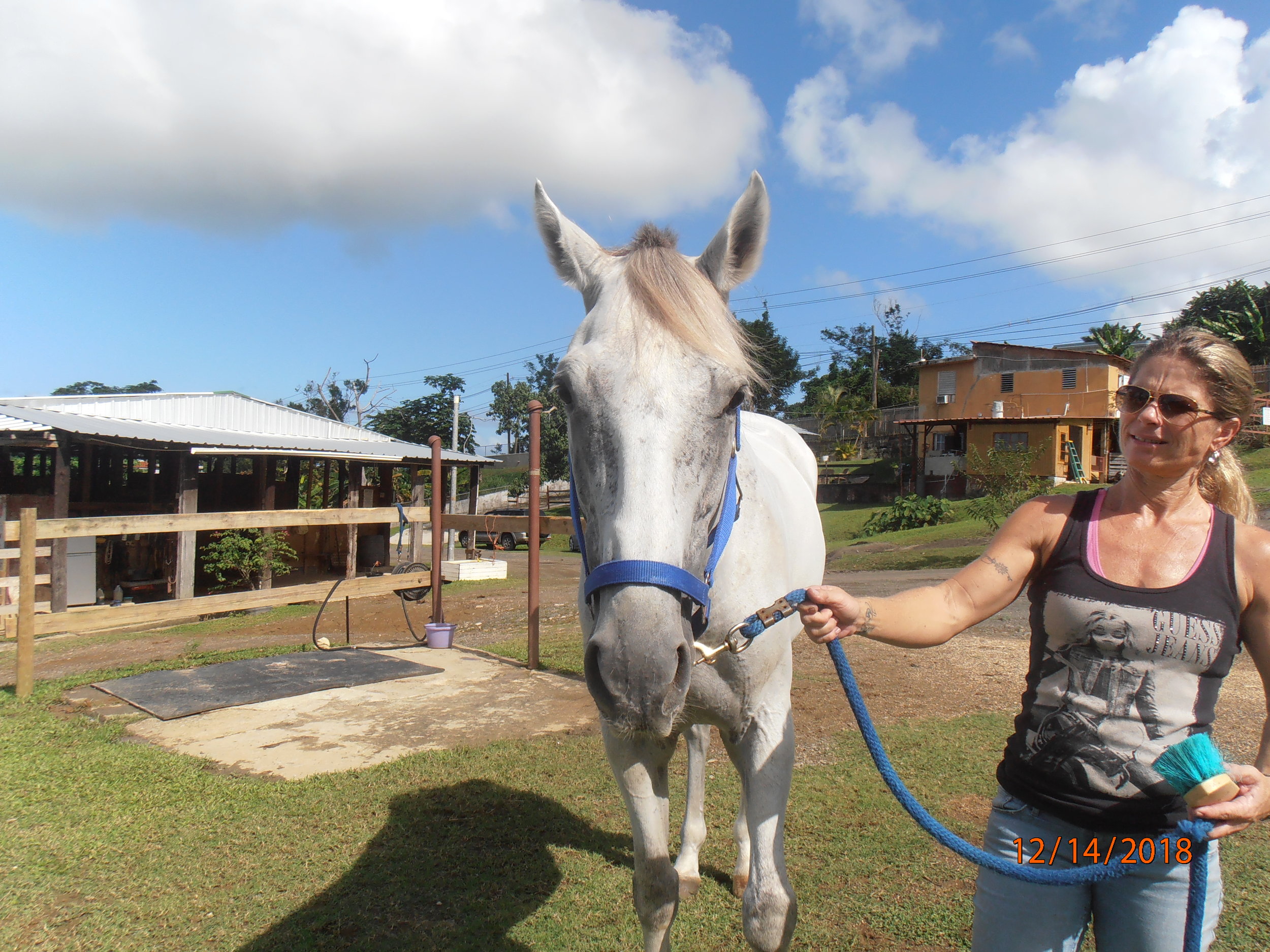 About Crafty Noble
Crafty Noble is an approximately 16hh, solid-bodied KY-bred Gelding (he was gelded in September 2018). He is considered to be a "war horse" given his 89 races. He has osslets, but they are calcified and cold/set and don't bother him much. He has a heart of gold and, even as a stallion, was easy to handle and to be around. He retired to CTA farm October 1, 2018 and has had an easy time "letting down" and has taken to life off of the track very well.
He has been turned out with other horses, but periodically will show his "studdish" side and, thus, is does best when he has a separate paddock where he can socialize over a fence (we think in time he will be OK to go out with other geldings). He has behaved well with CTA's 8-month filly and has shown no studdish behavior around our mares, thus far. He is so amenable and quiet on the ground (CTA was able to dress him in a Superman cape and bring him to the racetrack for a Halloween event less than a month since he'd retired to our farm and less than 2 months since his last race. He was beautifully behaved and amazed people with his gentle disposition).
Crafty's comprehensive pre-retirement veterinary evaluation revealed "chronic, bilateral front fetlock arthritic pain" and "old splint bone fractures". He was been cleared for a flat-riding, non-athletic career. Since coming to CTA, he has been quite sound and shown capacity to do even a bit more. He is athletic and sturdy, and we can envision him doing lower-level field hunt and light jumping (e.g., cross-rails and somewhat higher). Also, given his wonderful temperament, he'd make a great trail horse or pleasure horse. He requires an intermediate rider (preferably with trainer) to advanced rider.
Crafty Noble
Date of Birth: March 29. 2009
Color: GR/RO
Gender: Gelding (Sept 2018)
Height: ~16hh
Sire: Noble Causeway
Dam: Crafty Gold
Race Record: 89/14,10,13
Earnings: $106,006
Date of Last Race: 09/03/18